14 Body Composition Metrics - Most comprehensive Scale in the markets to measure the complete body vital statistics.


Social Sharing Option - Easily share your data with your trainer or friends at a single click.


Multi user database - Can be used by upto 16 users on the Same App. For any queries, support within 24 hours.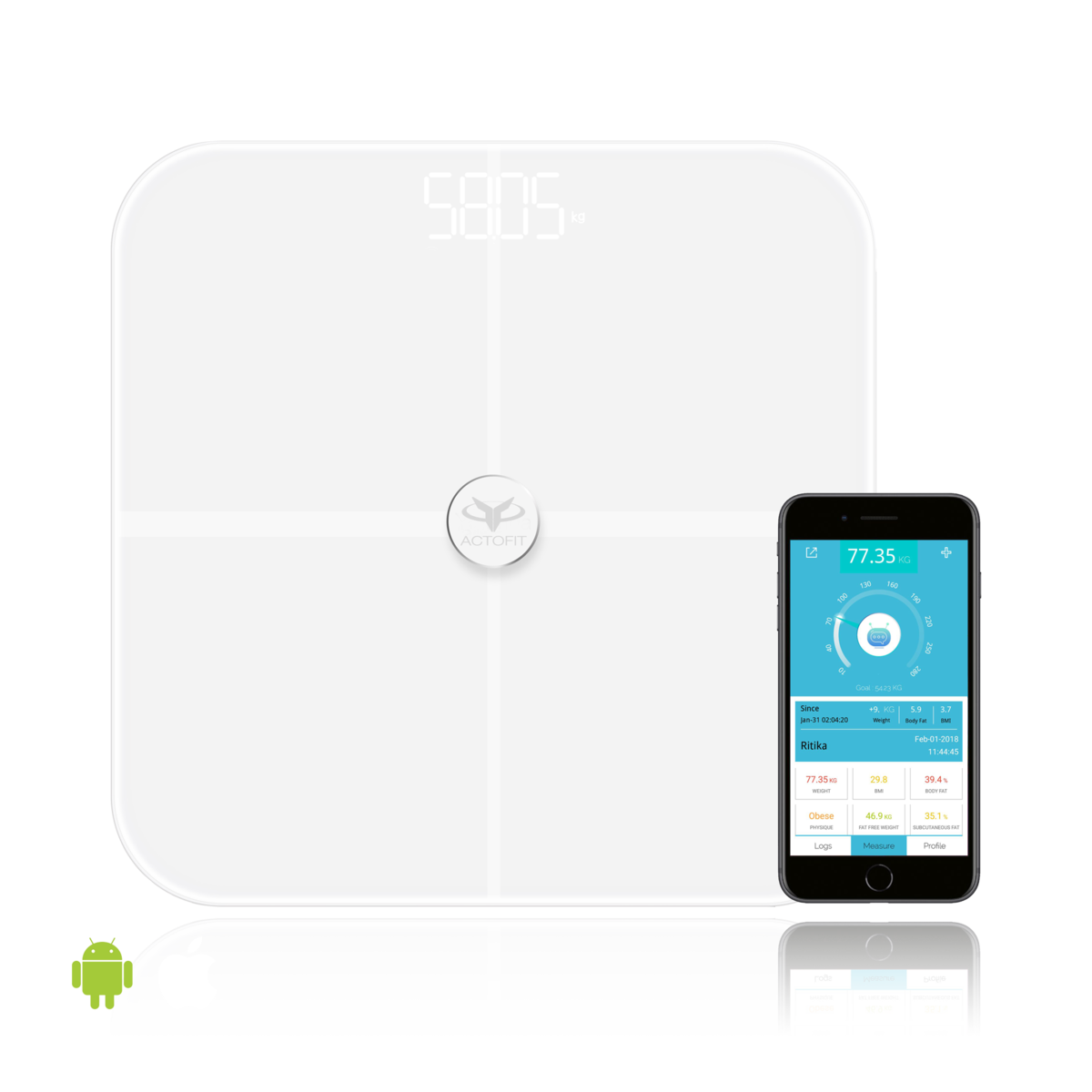 Smart AI Powered Solution - With the AI powered recommendation engine get personalized health tips.


Dual frequency BIA - Increased Accuracy and Reliability over traditional analysis methods.


Graphical analysis -When the smart scale syncs to your app, it converts your stats into trend graphs that help you see your long-term progress and learn if you are actually getting results.
Actofit 360° Health Body Vitals Tracking










More than just Motivation!

Track not just your weight but BMI, BMR, Body fat % and 11 other body parameter with the latest Dual frequency BIA Technology. This allows for the scale to have unmatched precision. A longer product life cycle and ease of use are the advantages of having the High reliability link system for Bluetooth connection.


Different Weight, Different Height, Different Body Structures, But SAME BMI !

Because BMI Alone is not an accurate metric to measure body composition!
A number of
leading reports
claim that BMI alone to be in accurate way to measure your body composition and health score.

Weight your Health! Where BMI Falls Short
June 3, 2015 || Elizabeth Renter

BMI is more useful for Fat-Shaming than calculating Health, Study Finds
Feb 8 2016 || Vera Papisova

Weight Index doesn't tell you the Whole Truth
August 30, 2010 || Jane E. Brody
No, You Can't Tell If A Person is Healthy just by Looking at them
November 2, 2017 || Cory Stieg
Comprehensive Total Body Composition with Actofit
We combine 14 different body composition vitals to allow you to gather accurate information about your body!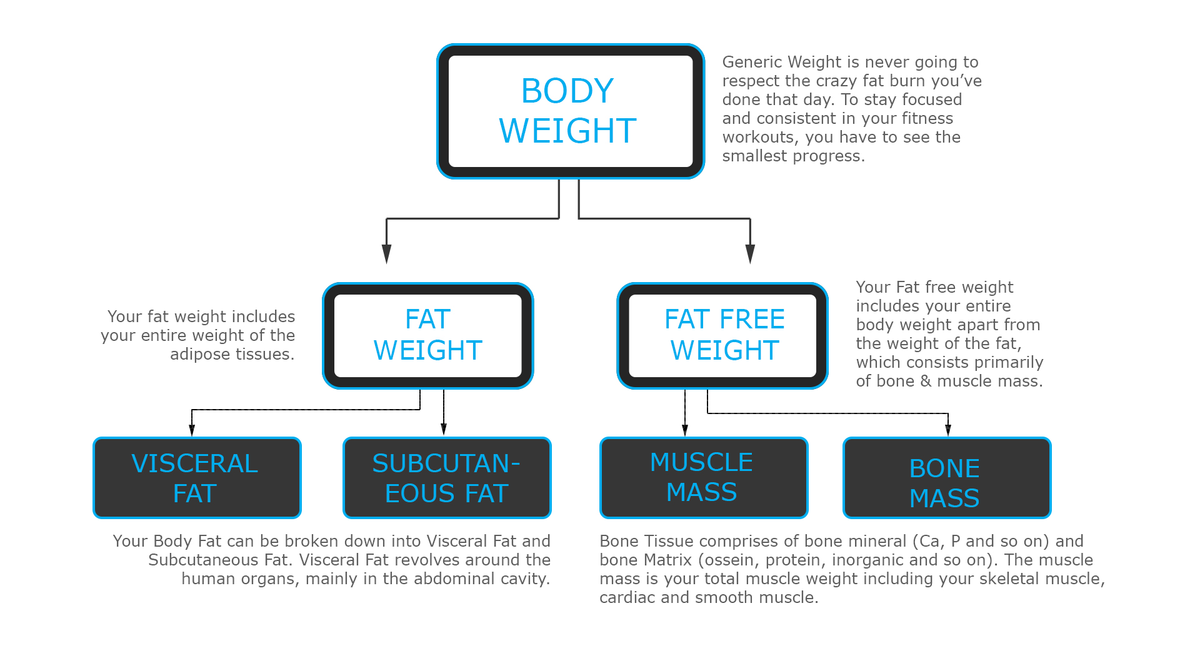 ActoBot is an AI automated Chatbot that provides you recommendations based on your lifestyle, your body parameters and changes that could lead to improved results for yourself. Try it out today!
You can't Improve what you can't Measure!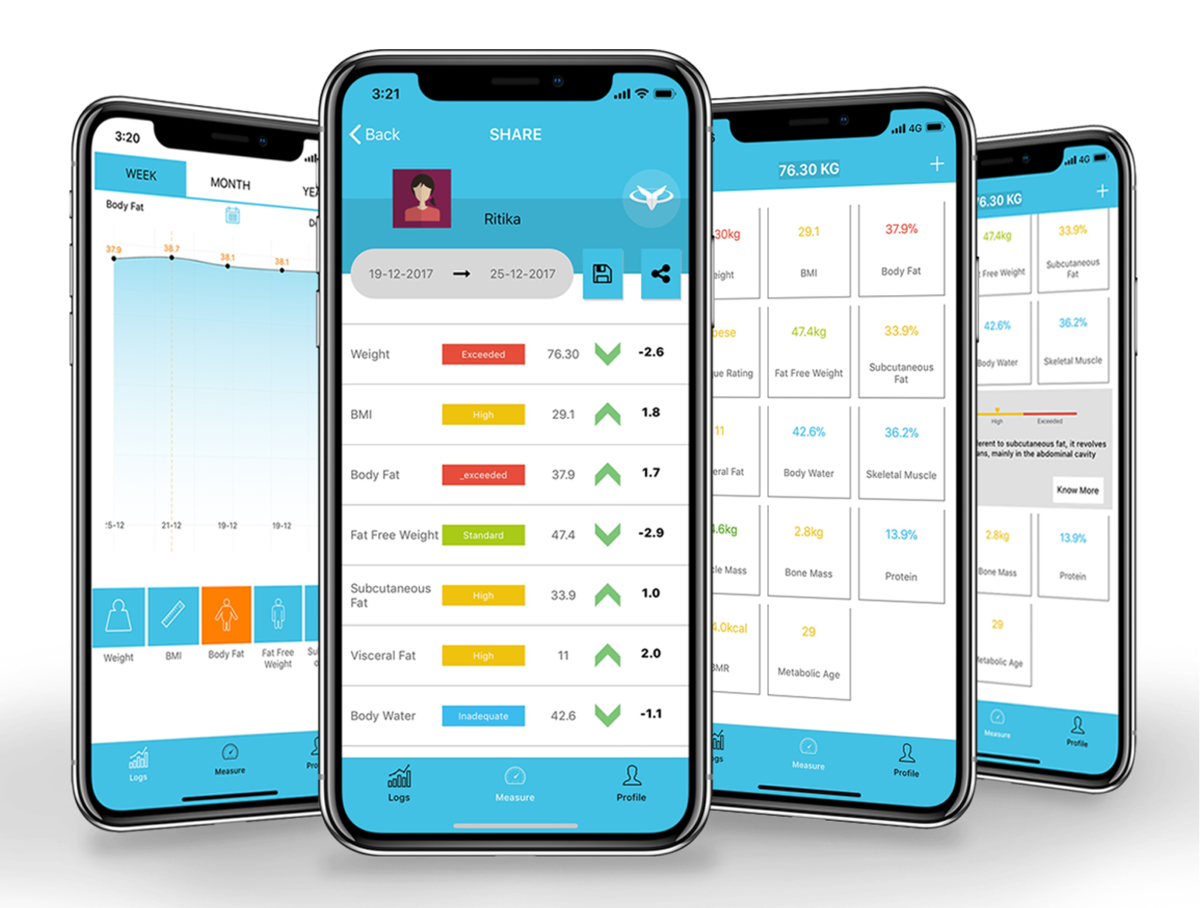 PLAN YOUR TRANSFORMATION AND SMASH IT!
Plan your transformation and Actofit helps you achieve it. With data of all your body parameters right at your fingertips, compare results over days, weeks and even months to analyze minute details and see actual progress. Friends and family can have their stats stored separately with Multi-User Support.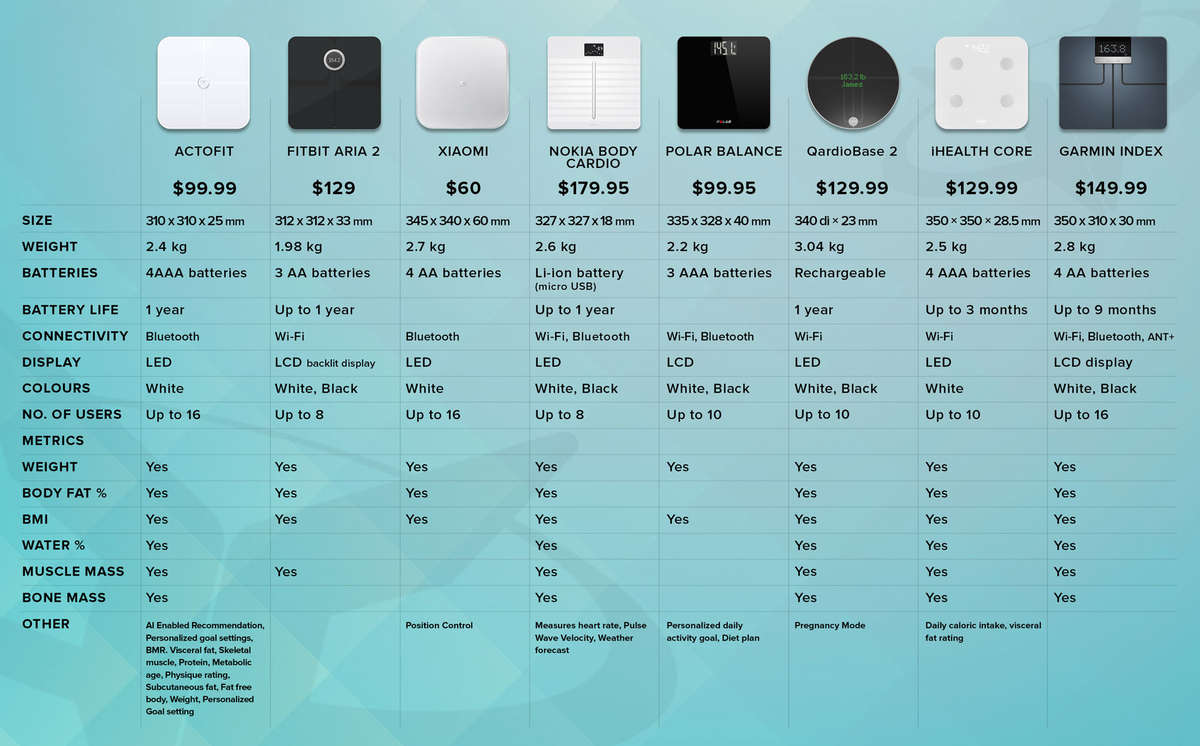 Track and improvise on trends with charts and graphical results.

Store data of upto 16 different friends or family members individually.

Compare results over a period of time to know whats working vs whats not

Set personal goals and achieve them with a clearer picture of your health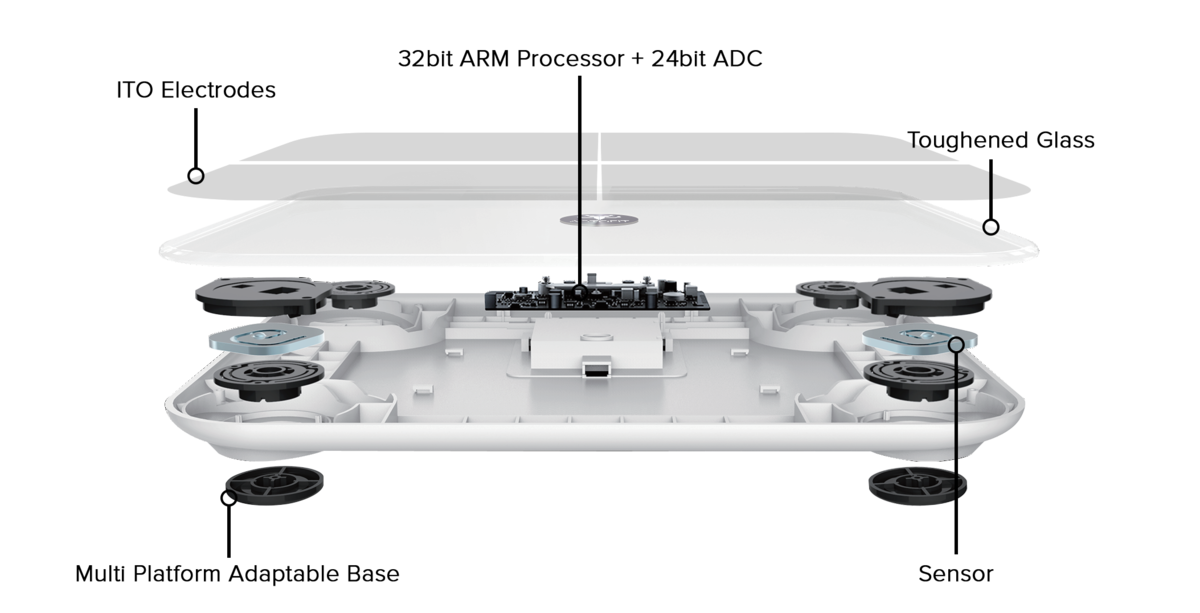 Accessibility- Auto ON/OFF
Dimensions- 310*310*25mm
Measurement Range- 0.2-195kG (0.4-430lb)
Technology- Dual Frequency BIA
Accuracy- 50 grams (<100), 100 grams (100-195kg)
Number of Electrodes- 4x ITO
Material- ultra transparent toughened glass
Display- LED display
Power- 6 volts 4xAAA batteries
Compatibility- Android version 5.1 and higher, iOS version 9.3 and higher
Actofit SmartScale app is available for your Android and iOS devices
Download the Actofit SmartScale App for your Android Devices
Play Store
Download the Actofit SmartScale App for your iOS Devices
App Store
Disclaimer-
This product employs BIA (Bio-impedance Analysis) technology to have accurate and consistent measurement, please use it at the same time during the day and under the same conditions as much as possible.
Please avoid measurements-
During or immediately after strenuous exercises
Immediately after a shower, bath or sauna
With heavy alcohol consumptions
During or immediately after engorgement
During fever
During the Measurement, please be barefoot first and stand straight. Wearing socks you will not have accurate results. Dirty feet may also effect measurement accuracy.
Do not use if you have a pacemaker or artificial lung, or wear an ECG, or any other medical device.
Do not use if you are pregnant
This model of actofit smart scale is not intended to use for children under the age of 18
Actofit smart scales should not be used to diagnose or treat any medical condition.
Always consult your physician or medical professionals to determine what is ideal for you
For any questions or queries you can msg us at support@actofit.com