Actofit Badminton Tracker
Rs. 3,100.00
Rs. 4,200.00
saving
Rs. 1,100.00
Actofit Badminton Tracker
Rs. 3,100.00
Rs. 4,200.00
saving
Rs. 1,100.00
Actofit Wearables Badminton Tracker
Actofit racquet sensor is a powerful wireless intelligent badminton tracker. Your very own coach and smart tracker to track your game giving you personalized feedback tailored to your playing style.

To the seasoned player, each smash and swing needs to be aimed with precision. There's no room for error and definitely no room for sub - par performance! Badminton becomes more than just a game to such a player, as the strokes need to be executed with mathematical accuracy. The Actofit Badminton Tracker provides a convenient solution to these badminton buffs. By tracking your speed, swing along with the ability to replay your shots in 3D Motion, you now decode each movement of your game with it's revolutionary motion tracking algorithm. Time to embrace the game-changing technology of Actofit!
Smash your way to Glory!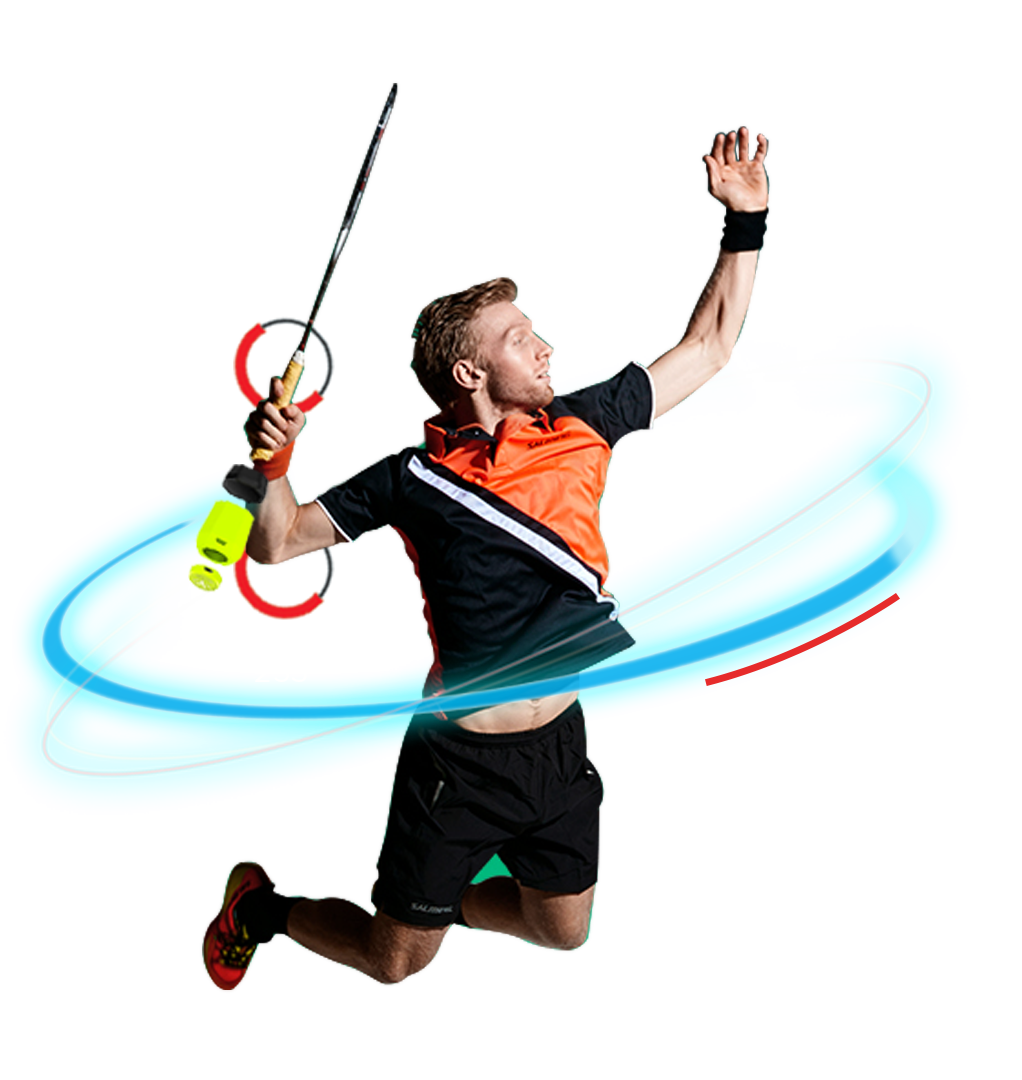 Data that helps you beat the game!
Each player displays a play style that is what makes or breaks his game. Mastery is what separates the champion from the rookie. Actofit Badminton Tracker is a wireless racquet sensor that provides you with real - time data on your speed and swing, to improve your smashes and eventually master your game.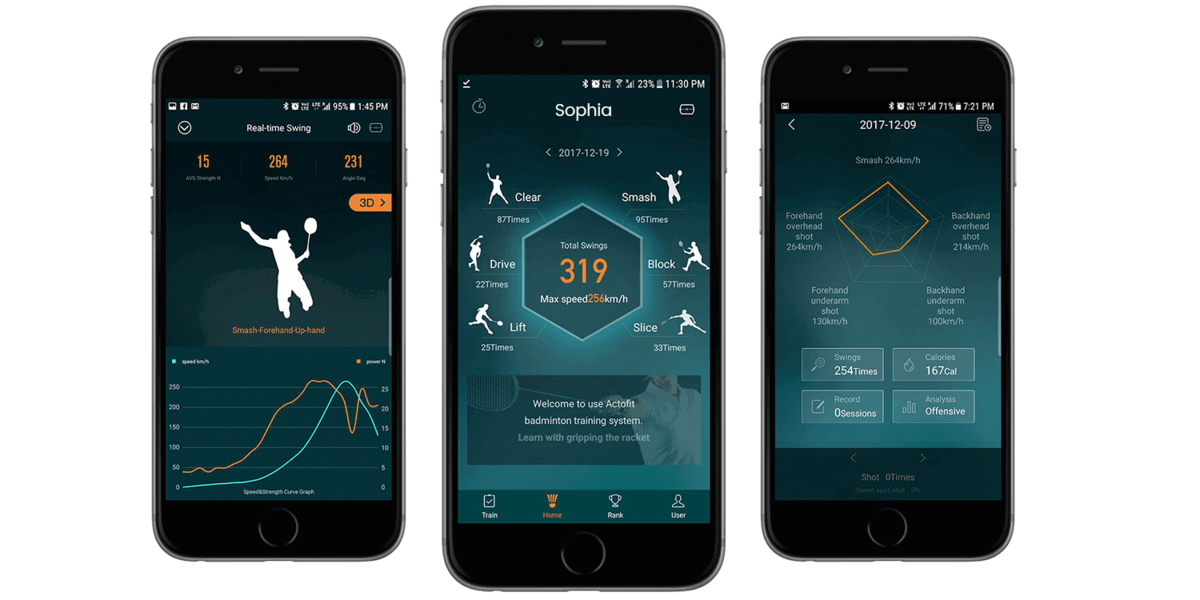 Badminton Tracking:- Data To "Out-smash" Yourself!
Most want to improve their game but the secret to progress is tracking your present! Generating better shots begins with knowing your current best.
Each session is recorded in the Actofit Badminton Tracker App for you to evaluate and refer to.
Tailored charts and Graphical Representation of data to give a crystal clear view of your performance over time.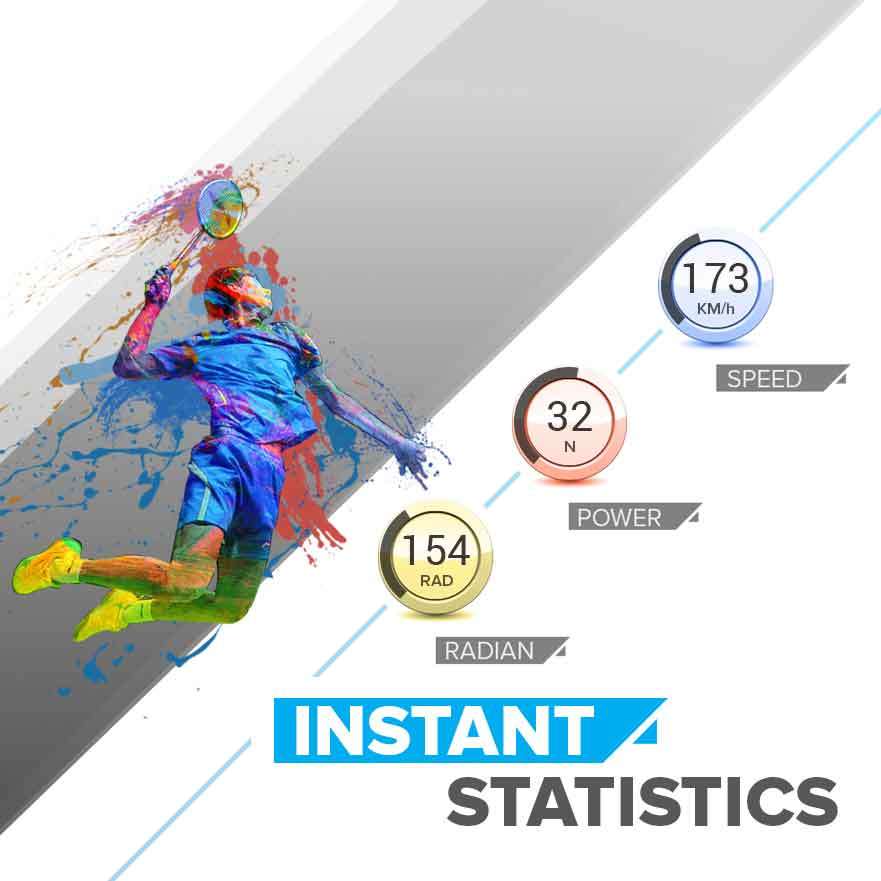 Detailed Analytics, Real time Statistics
Track the speed and power of your shots in real - time.
Know the swing and Degree of Rotation to learn more about your playing style.
The Actofit Badminton Tracker also helps you replay your shots in 3D Motion to know your racket paths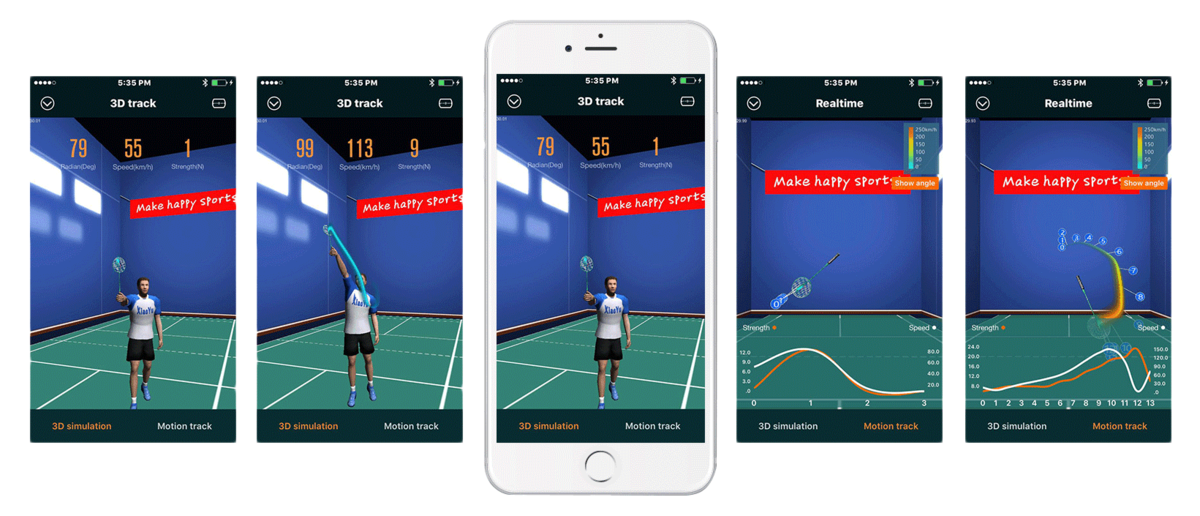 Review your badminton stroke in real time via the latest 3D animation replayed immediately after each hit. The action trail can display each moment the racket is swung at various speeds, and can help one review their path of swing. Now you know how you've played each shot with analytical precision.
Getting Started!
Attach the Actofit Badminton Pod on to the base of the Badminton Racquet securely with the silicon adaptor or the 3M 2-way tape.
Download the Actofit Badminton Application from the app store or play store.
Connect the device with the Actofit app.
Your Actofit Badminton Pod will automatically synchronize through the app. Play data will be recorded and can also be read in real time.
GO ahead, enjoy and watch your performance improve significantly with the Actofit Badminton tracker.

A high performance wide range 6-axis sensor tracks your swings and speed precisely.
The 6 gm sensor fits well below the racket. You will not even notice it while it works its magic.

The built in rechargeable Lithium Ion Battery is a powerful bundle of energy that enables uninterrupted playtime.

The mobile app is compatible with devices having iOS version 8.0 and higher and Android version 4.1 and higher.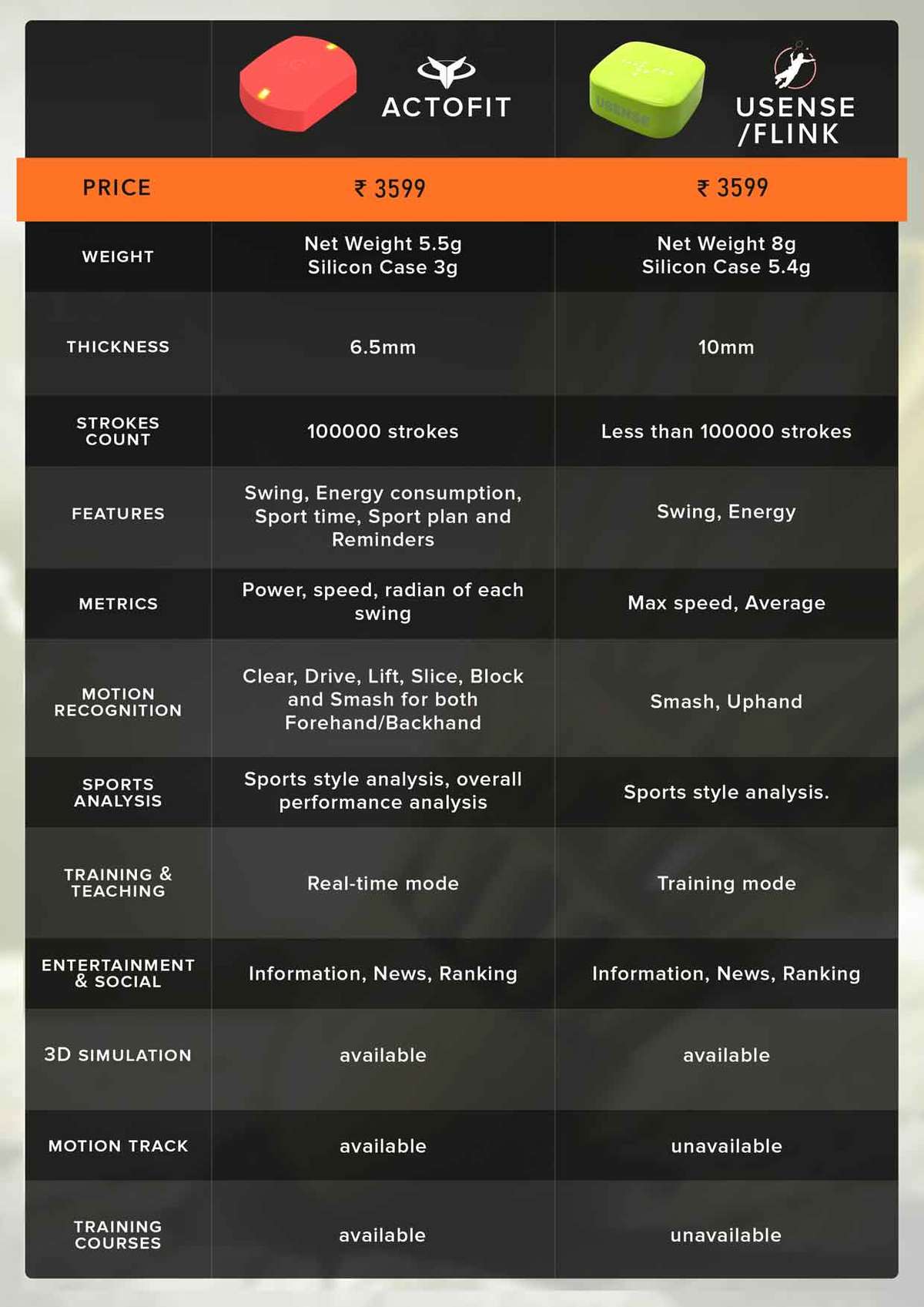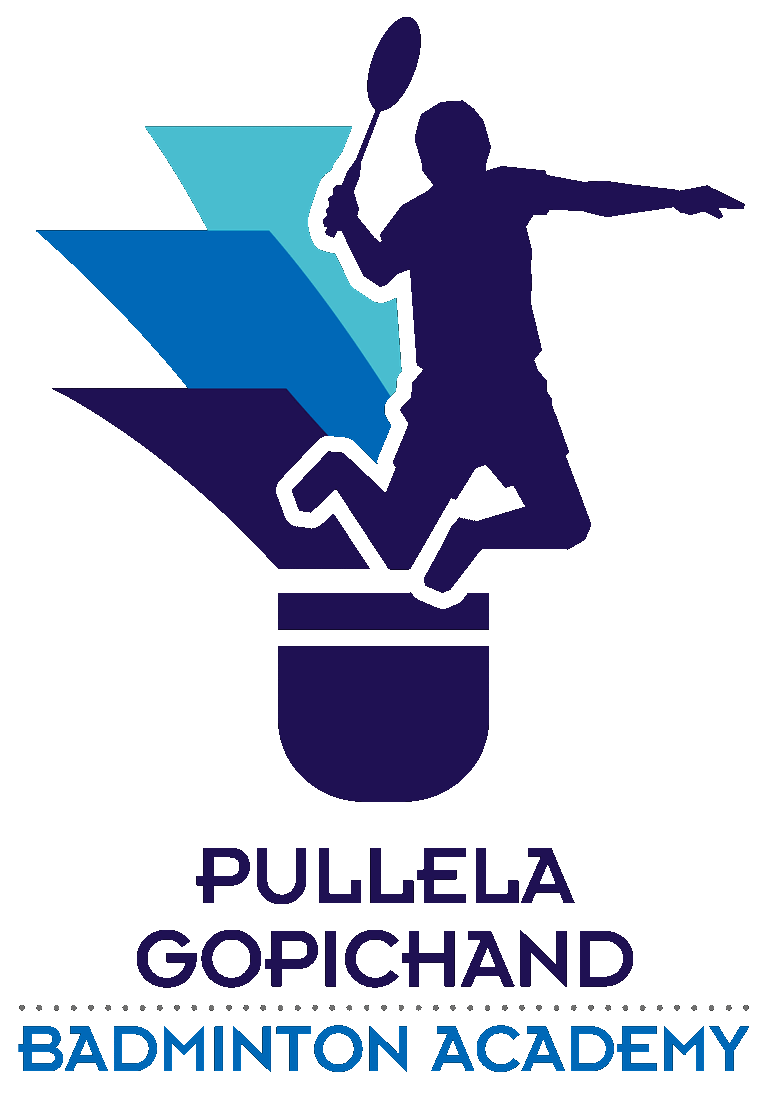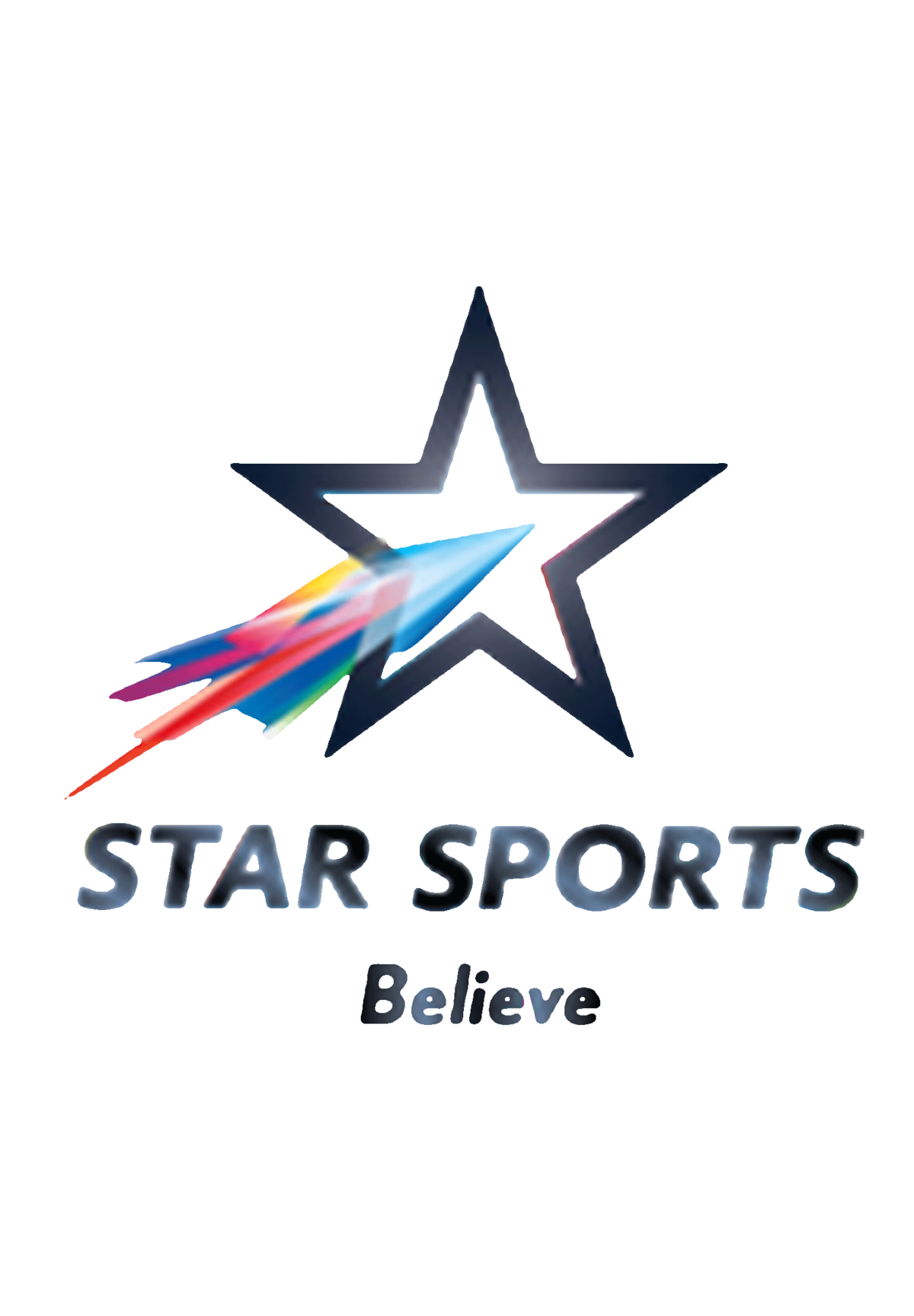 Advanced Motion-Tracking Hardware
Advanced Gyroscope and Accelerometer technology is used to capture the movements of your racket. Data is transmitted through the latest Bluetooth 4.0 technology to your mobile phone.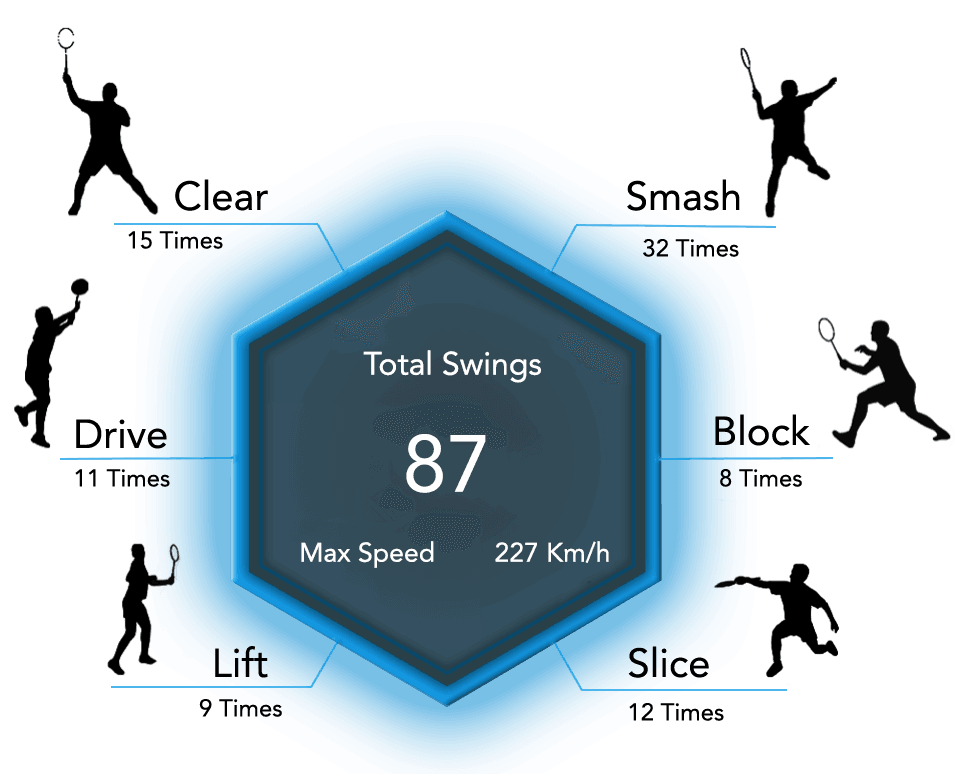 Essential data such as speed, force, radian, calories burnt are recorded. 6 badminton movements like "Smash", "Lift", "Clear", "Block', "Slice", "Drive" are collected for style analytics. Data is provided in an easy to read format with the sole purpose of improving your game.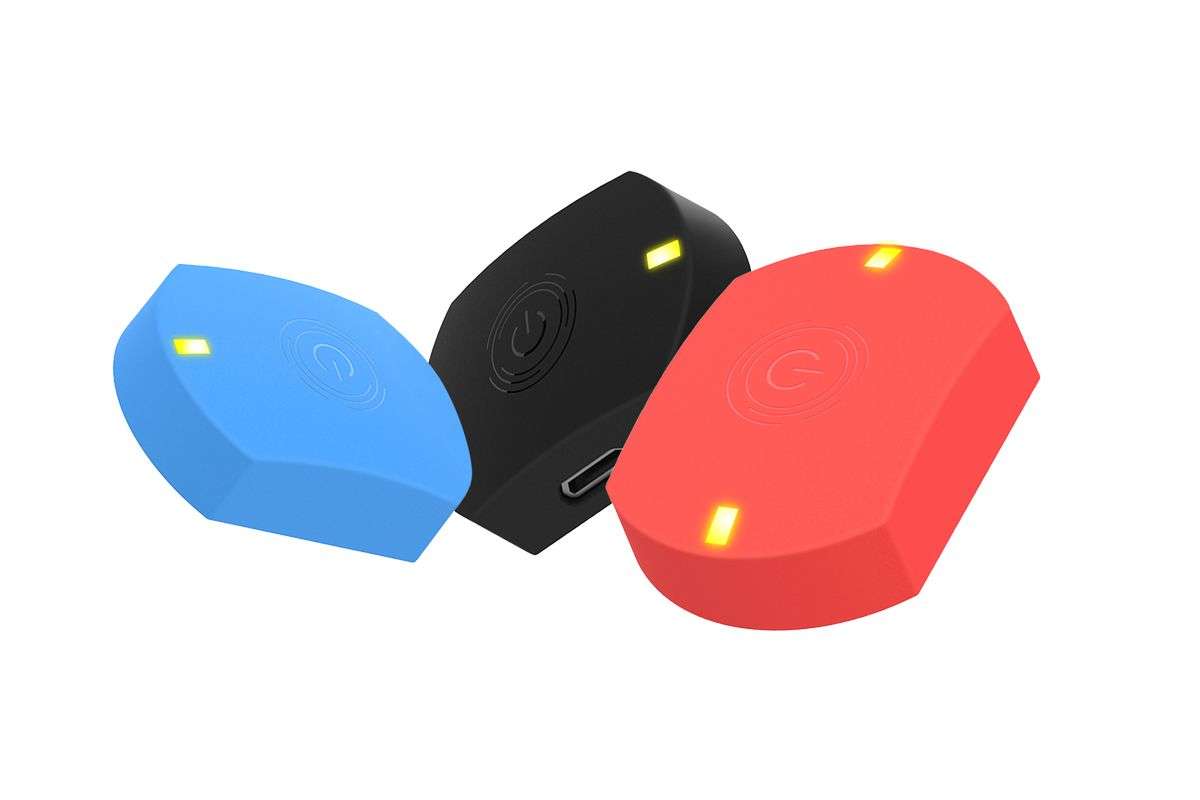 Charging and connectivity LED lights
Manual on/ off button
Sleek design made of durable ABS material
Weight/Size: 6 grams / 29.9 x 22 x 9.9 mm
Long battery life: Up to 10 hrs continuous use + 30 day standby.
Large memory capacity: 8 Mb delivers 100,000 swings /6 hrs play.
Best connectivity: BT 4.0 provides the most stable connection with the low power consumption.
Safety standard: CE and RoHS compliant
Launched at the Premier Badminton League, India, 2018.