Heart-rate trackers with precise heart-rate zone analysis.

Calories burn counter.

Maintains and stores log of all your workout sessions.

Easy pairing with smartphones with advanced Bluetooth and ANT+ connectivity.

IP67 water resistant standard ensures the strap is splash/sweat proof.

Adjustable, detachable and washable straps.
Compatible with Actofit Rise Smartwatch


Actofit heart-rate monitoring Chest Straps
The Actofit Heart Rate Monitoring Chest Strap is the ideal workout partner, calorie counter, identifies heart rate and maintains session logs so you can optimize your fitness routine. The chest-straps are powered with long lasting battery, and a one-year warranty for prolonged use!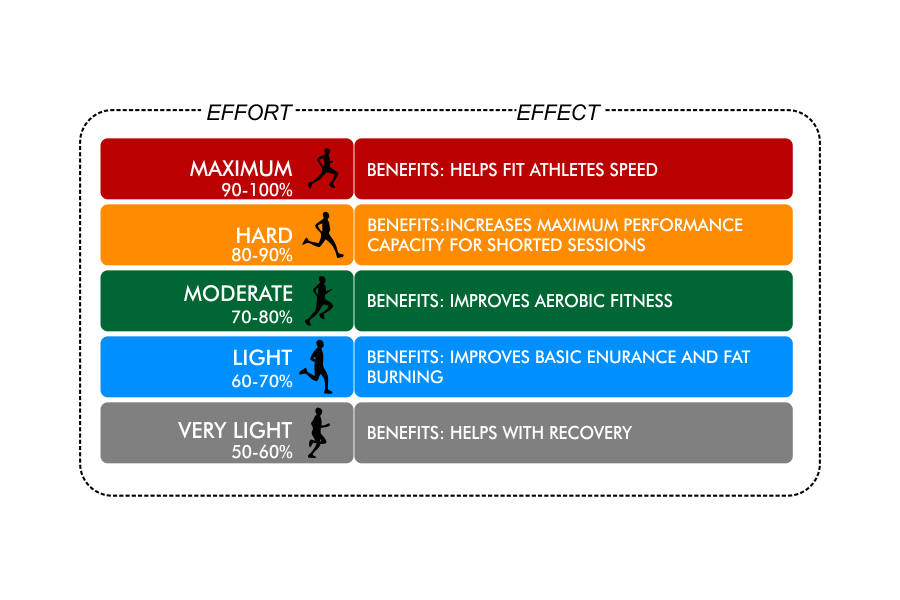 Have you identified your ideal Heart Rate Zone yet?
Defined as the percentages of the maximum heart-rate, determining your Heart Rate Zone will enable you to identify the upper and lower limits of your training so that you can either intensify or cool down your activity.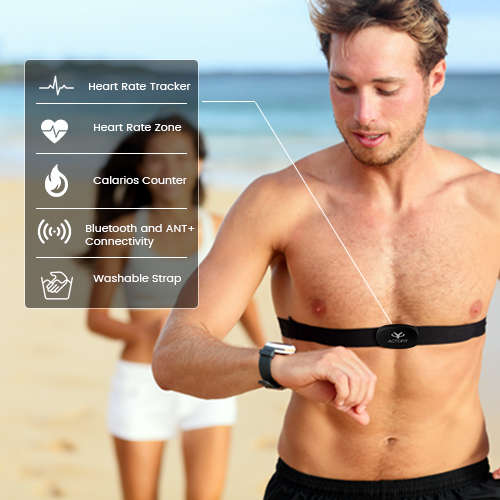 Know where you stand, always!
During fast paced activities, our hearts tend to pump faster in an effort to deliver oxygen to the deprived muscles. Actofit chest straps check and monitor heart rate. With precise detection, the Actofit chest strap calculates the amount of calories that you burn along with heart-rate tracking, while also creating and maintaining data logs from all your previous routines.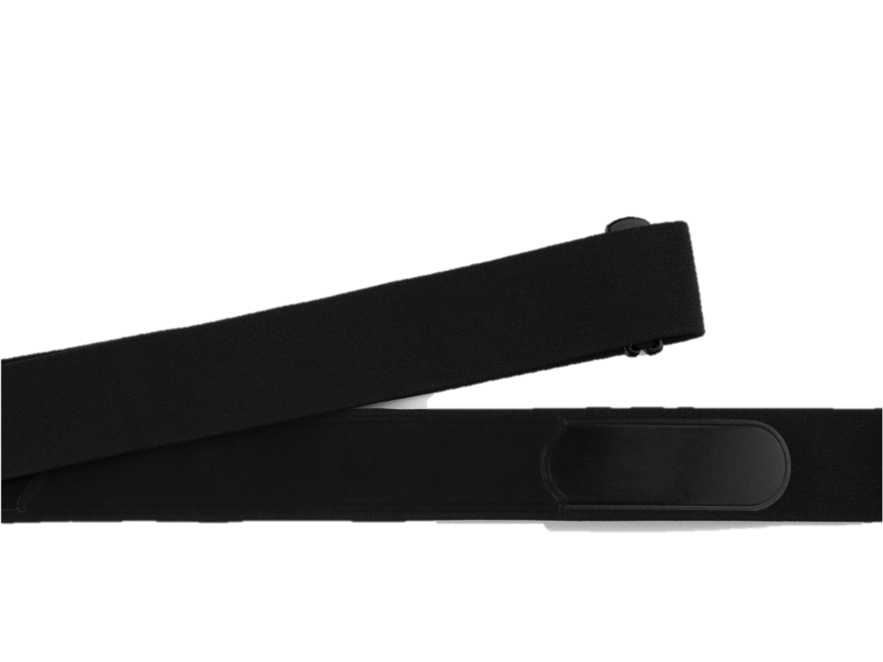 Breathable, Washable, Comfortable
The heart rate sensor is characterized by a soft textile strap holding the transmitter along with a firm buckle. The soft textile strap is what holds the advanced oval shaped heart rate sensor transmitter, along with a firm buckle, making it extremely comfortable to wear for long workout fitness sessions.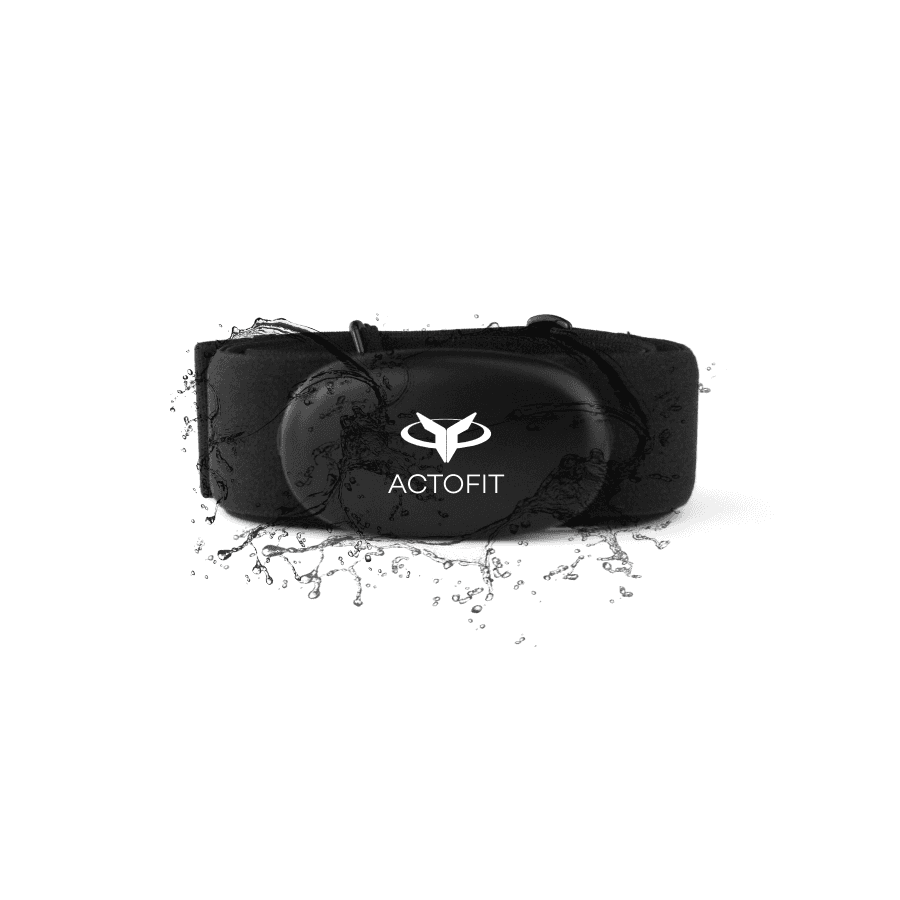 IP67 Waterproof
IP67 water-resistant standard ensures that
your chest strap remains functional during your workout by making the transmitter sweat-proof and splash-proof. The strap is detachable and hand-washable for continuous smooth usage.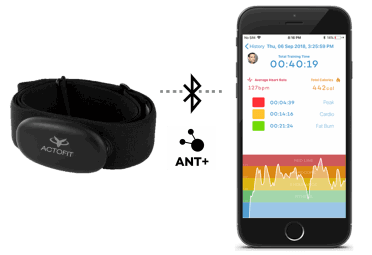 Enhanced Connectivity: Bluetooth 4.0 & ANT+
The heart-rate detector comes with a dual connection option with Bluetooth 4.0 and ANT+ connectivity, supporting your iOS, Android and ANT+ equipment; and is compatible with the Actofit App and other third party applications.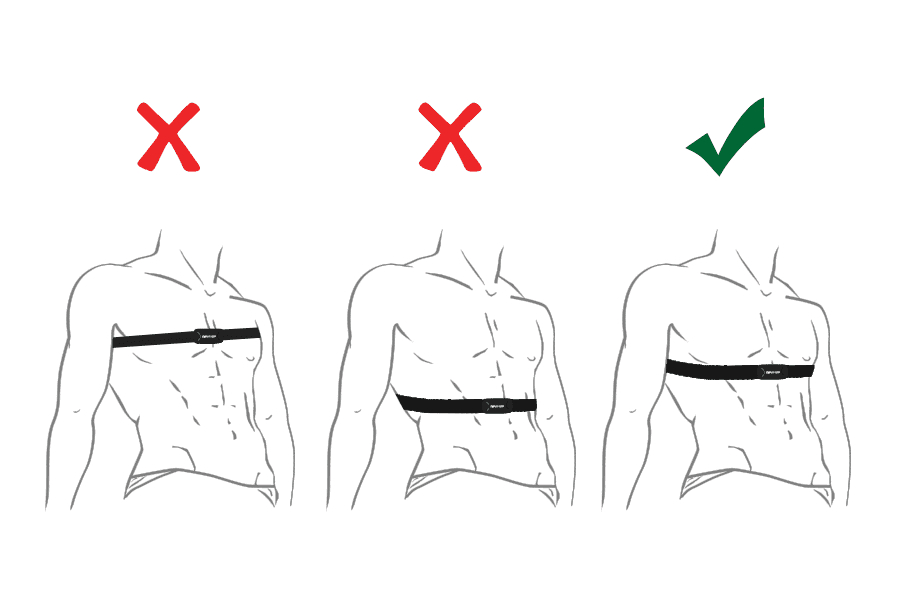 Getting Started
Install Actofit Chest Strap App on your smartphone
Check the back of the transmitter for left and right electrodes to position the electrodes respective side of your chest.
Tie the strap around your chest, just below the chest muscles and buckle up the strap. You can also adjust the strap according to your fitting.
On contact with your skin, your chest strap will automatically sync with your smartphone to start tracking your activity.
It is advisable to detach the transmitter from the strap to dry it off after your session.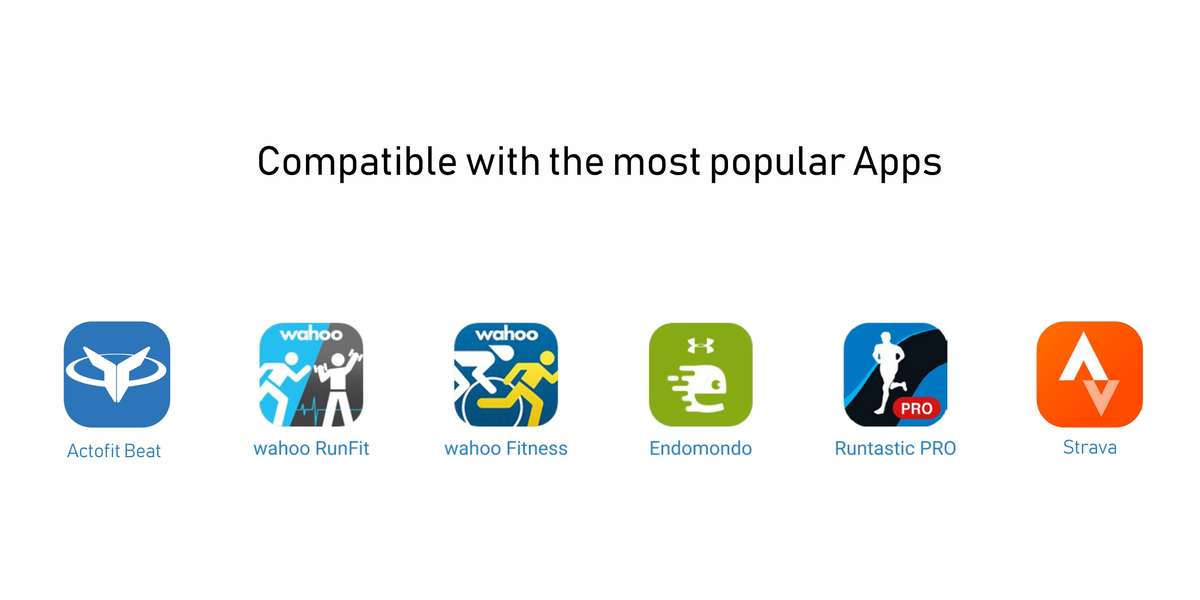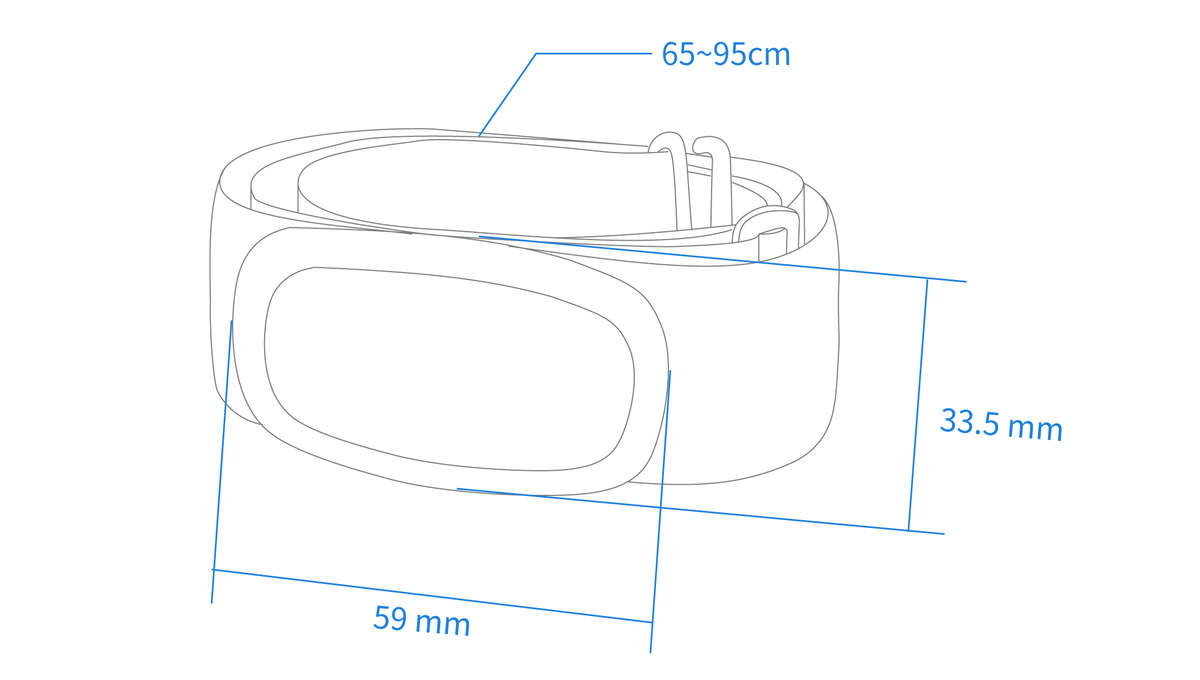 Specifications
Data Transmission: Bluetooth 4.0 / ANT+
Transmission Range: 10m
Material: ABS
Transmitter Size: 58X34X12mm
Battery Life: Upto 15 months
Battery Type: CR2032 Coin Cell Battery
Strap Length: 65-95 cm
Strap Colour: Black
Waterproof: IP67
Compatibility: iOS 8.0 or higher, Android 5.1.1 or higher, BLE devices Garmin Watch (support ANT+)
Compatible Apps: Actofit, Wahoo runFit, Wahoo Fitness, Endomondo, Runtastic PRO, Zwift, etc.
HRV function: Yes