Actofit ImPulse Fitness Band
Rs. 4,999.00
Rs. 5,999.00
saving
Rs. 1,000.00
Actofit ImPulse Fitness Band
Rs. 4,999.00
Rs. 5,999.00
saving
Rs. 1,000.00
All day Activity, Auto Sleep. Activity tracker that gives you real-time data about your heart-rate, steps, distance, calories burned and sleep time.
Guided Workouts via App
7 Sports Modes with auto running recognition
24h Auto Heart Rate Monitoring
Direct USB Charging
Bluetooth Syncing, Calls, Texts, Notifcations, Call Rejections
Special Group Training Mode with Heart Rate based Fitness Training via Beacon Mode Connectivity
Weather Forecast, Smart Light Sensor
Replaceable Straps
Analyse your workouts – Impulse can be paired with our app to give you a complete analysis of your workout session including your peak heart-rate, minimum heart-rate, average heart-rate, calories burned and time spent in each heart-rate zone with accurate graphs and values.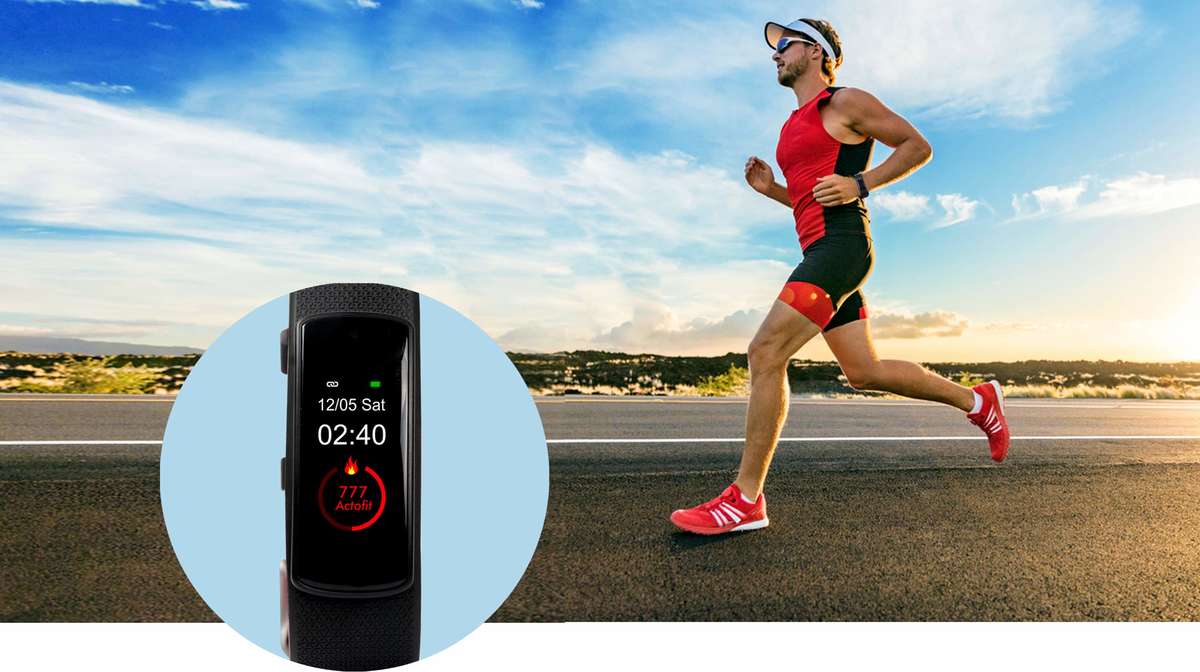 Stay on track with Impulse
Get your very own personal trainer and all your favourite features right on your wrist! Track your fitness, monitor your goals and enhance your lifestyle with your new fitness buddy – Actofit Impulse.


Your fitness pal's only goal is to help you live your best and fittest life. Let's take a look at the plethora of features Impulse has to offer.


Fitness Tracker - know exactly how active you've been throughout the day. Get accurate statistics on the number of hours you sleep, steps you take and distance you cover each day, every day.

Workout Tracking – Whether you're pumping iron at the gym or out for a run, get insights of all your training sessions like reps performed, calories burned, heart-rate and much more right on your wrist with Impulse's workout tracking feature.
Heart-rate monitoring – your heart-rate plays a pivotal role in determining the number of calories you burn in a day. Keep a tab on your heart-rate throughout the day with our accurate heart-rate monitoring system

All-day heart rate tracking – keep a track on your heart rate round the clock with Impulse's accurate
heart-rate sensor.

Heart rate zone analysis – get the most out of your workouts by planning how much time you need
to spend in each of the heart-rate zones.



Get insights on your workouts and accelerate your progress.


Now take your personal trainer with you
wherever you go. Pair Impulse with our heart-rate monitoring app to get insights like time spent in each heart-rate zone, calories burned, peak heart-rate, average heart-rate throughout the session and much more.


Defined as a percentage of the maximum heart-rate, determining your heart-rate zone will enable you to identify the upper and lower limits of your training so that you can intensify or cool down your activity.



Stay connected on the go
Never lose touch with your loved ones! Pair Impulse with your smartphone to receive incoming calls and texts, check app notifications, set alarms and much more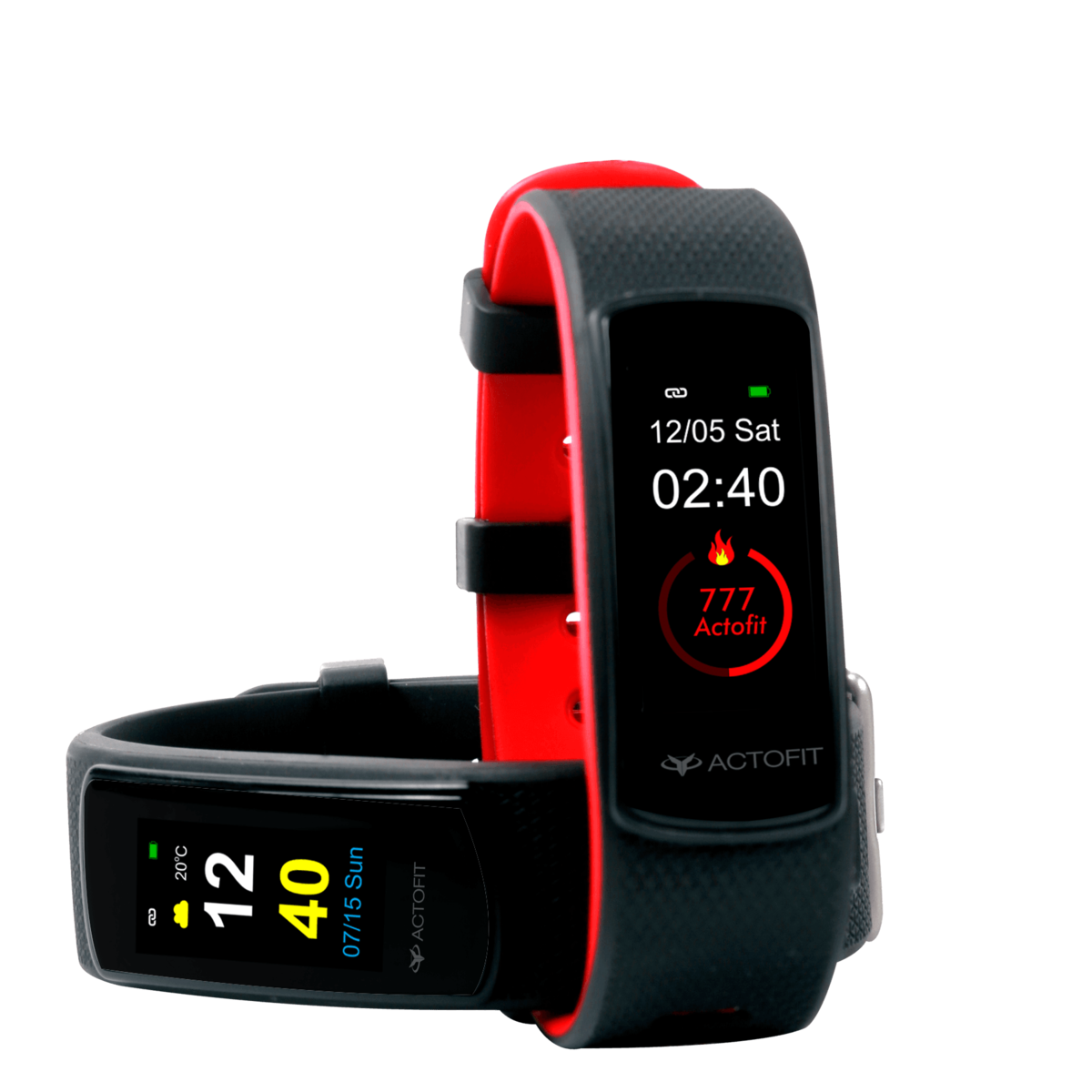 Customised Dials - New day, new you! So why have the same old screen? We bring you 2 types of dials that you can choose from so you don't get bored with the same look every day. With just one tap, switch from one custom look to another to match your mood and outfit!


Lightweight and Durable – Made of high grade TPU, Impulse is lightweight, has flexibility over a wide range of temperatures and is resistant to weathering.
Sports Mode
Get real-time statistic as you play. Bring out the sportsman in you with Impulse's Sports Mode. Choose from among 7 different modes like running, cycling, badminton, basketball, soccer, table tennis and lawn tennis. Also, get reports on your heart-rate, steps, distance, calories burned and total activity time for each of these activities.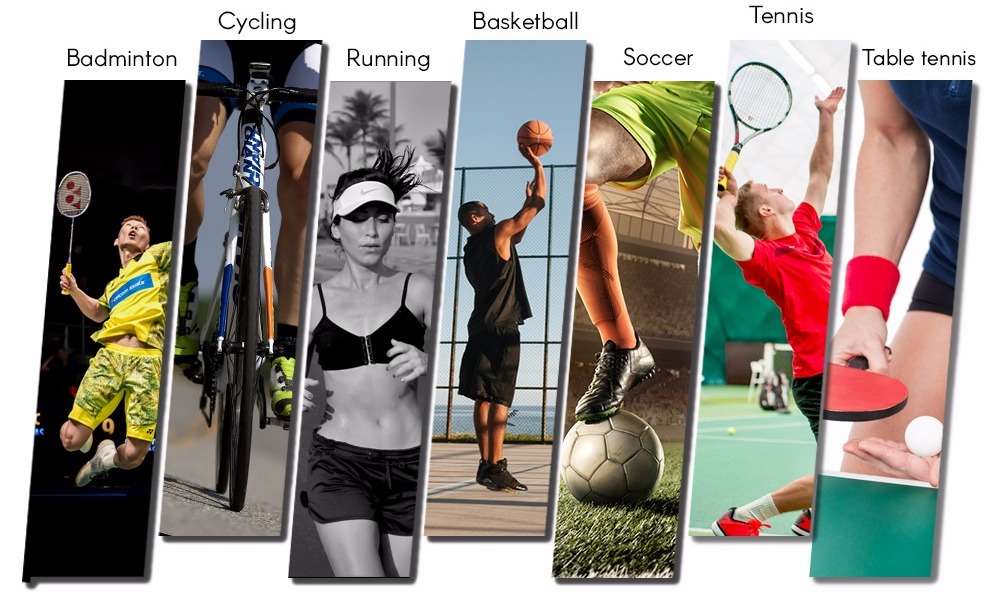 Technical Specifications
Dimension: 49x19x10mm
Band Material: TPU High Grade
Button: Brass
Bluetooth: BLE4.2
IP Rate: IP67 Waterproof
Display: 0.96inch, OLED Screen
Control Mode: Full Touch Screen
Battery: Built-in Rechargeable Lithium Polymer