Innovative, easy-to-use monitoring system
Makes people aware of their fitness levels in real time
Helps them train more effectively
Generates real-time intensity feedback
Provides members with a sense of competition
Pushes them to collectively meet their fitness goals
Actofit Group Training Hub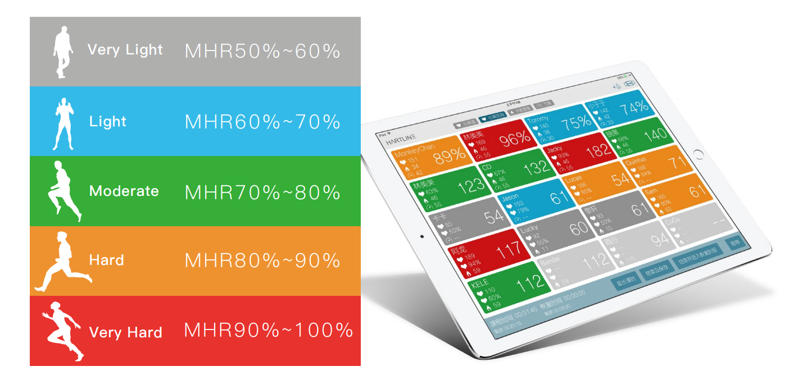 Heart Rate Monitoring and Training for group fitness
Actofit brings heart rate based training to you. With the group training module fitness clubs will be able to push their members harder, induce added motivation and see their members comeback for more! With accurate heart rate monitoring and overall progress analysis, improving the group fitness level as a whole has just been made easy and fun!
Enquire Now
Group Training on the Rise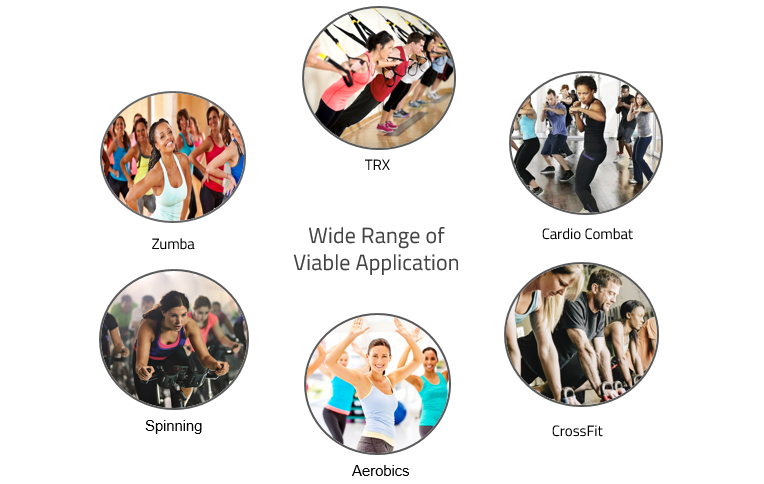 Ranked #2 in the 2018 list of fastest growing trends in the fitness industry by The American College of Sports Medicine (ACSM). Group environment stokes competitiveness as participants end up exerting more in a group than when training alone.

Encourage members to try harder and stay motivated with live heart rate tracking

See what's new in your community. Get support from your friends and cheer them on their way to their fitness goals!

Individual Historic Data Logs
Help members keep track of their progress, reach their goals and feel more involved with auto workout summaries uploaded to their accounts!

encourage competition and get your group members competing against themselves and each other.

Simple and minimal Set-up procedure enabling easy integration into your group fitness programs.

Up to 40 users supported in a single Session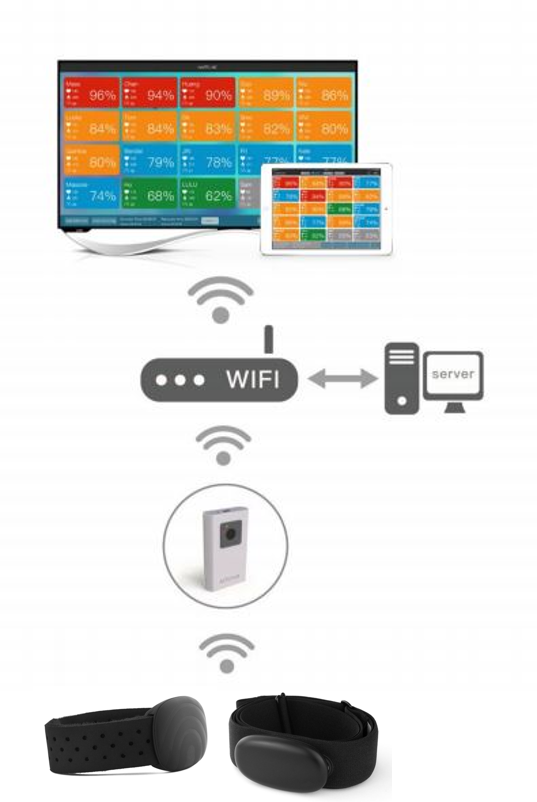 Get Started with just a Tab and Heart Rate Monitors
The Actofit group Training module will compile Heart rates, Effort Zone, Calories burned and Cadence. Compiled Data of participants will appear in the Tablet/TV screen display. The tab gathers data from the ActoFit Heart Rate Monitors in proximity.
Benefits of the Actofit Group Training Solution!

Provide a Premium Training Experience that is sure to boost membership retention and attract new members
Leaderboard stat tracking creates
friendly competition that results in a massive boost to member retention and loyalty

Data driven programs assess and motivate physical activity to empower individuals to pursue safe and healthy active lifestyles.
Increase group member accountability and motivation through gamification of various exercise routines.

With feedback on the intensity of their class, trainers can follow everyone's progress and engage them accordingly.
Real-time data helps trainers makes sure every participant rides the same boat towards a Healthy life.