Actofit
Actofit Chronic Condition Management Combo Box
The Actofit Chronic Condition Management Combo Box is your dedicated partner in maintaining optimal health and managing chronic conditions effectively. This comprehensive combo box is equipped with the same state-of-the-art hardware as our Fitness Pro Combo Box but comes with a specialized Chronic Condition Management Plan tailored to your specific health needs.
Inside the Actofit Chronic Condition Management Combo Box:
Smart Scale Home: Gain deep insights into your body composition, a crucial aspect of managing chronic conditions. Track your progress and make informed decisions about your health with precise data.

Ultra Smart Watch: Stay seamlessly connected while monitoring vital health metrics. Keep tabs on your heart rate, activity levels, sleep patterns, and more with our feature-packed smartwatch.

Continuous Glucose Monitoring (CGM): Take charge of your metabolic health with real-time glucose monitoring—a vital tool for individuals managing conditions such as diabetes.

Urine Kit: Keep a close watch on your overall health and hydration levels with our convenient urine kit. It's an essential component of your health management toolkit.
Included with the Actofit Chronic Condition Management Combo Box:
Chronic Condition Management Plan: This personalized plan is the cornerstone of your health journey. Crafted to meet your unique health requirements, it provides expert guidance, dietary recommendations, and lifestyle adjustments, all aimed at enhancing your quality of life while managing chronic conditions effectively.
Invest in your well-being and equip yourself with the tools needed to navigate chronic conditions successfully. The Actofit Chronic Condition Management Combo Box offers exceptional value for those dedicated to taking control of their health.
Shipping & Returns

Free Domestic Shipping within India
Take Control of Your Health and Live a Chronic-Disease-Free Life
Comprehensive Chronic Condition Management Package for Improved Quality of Life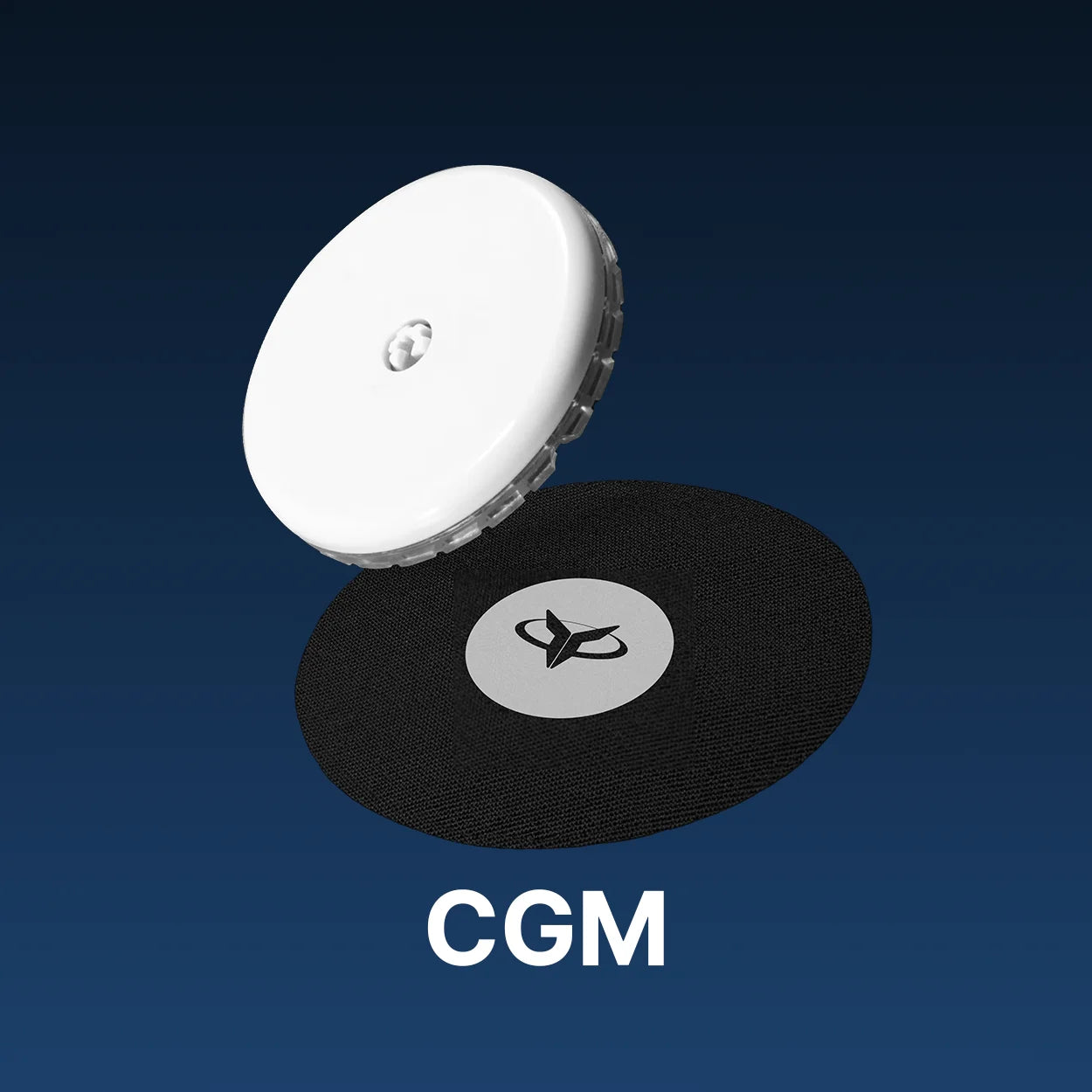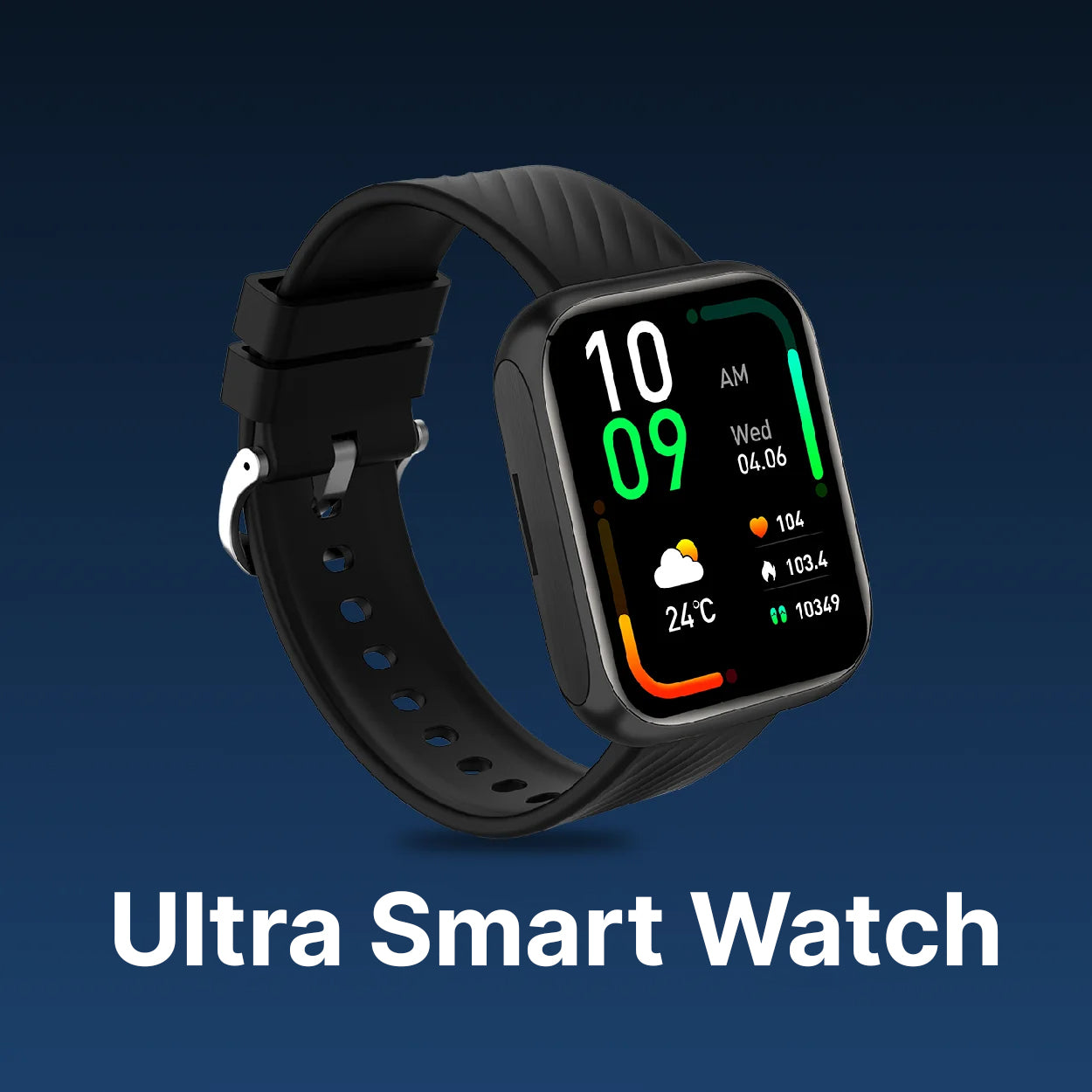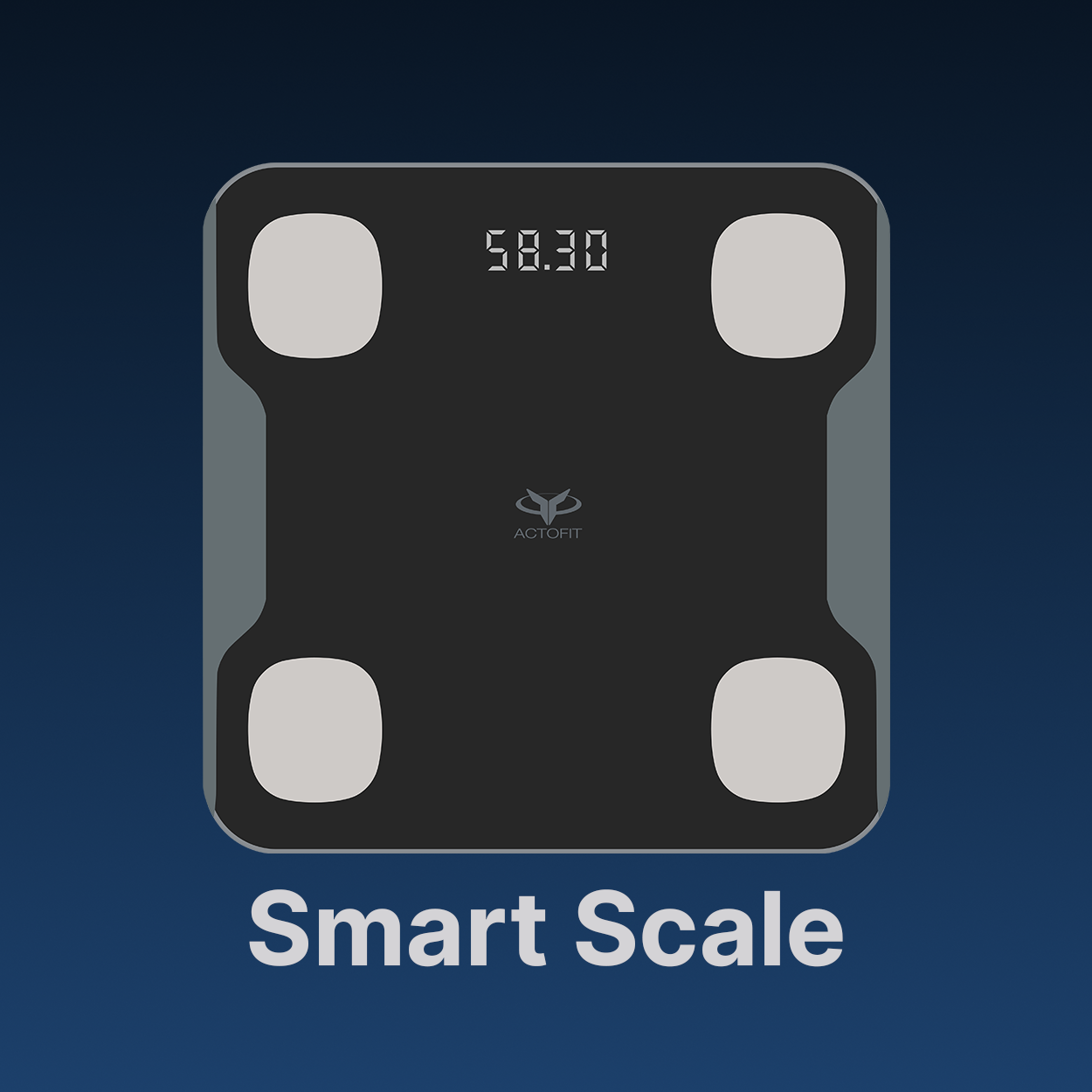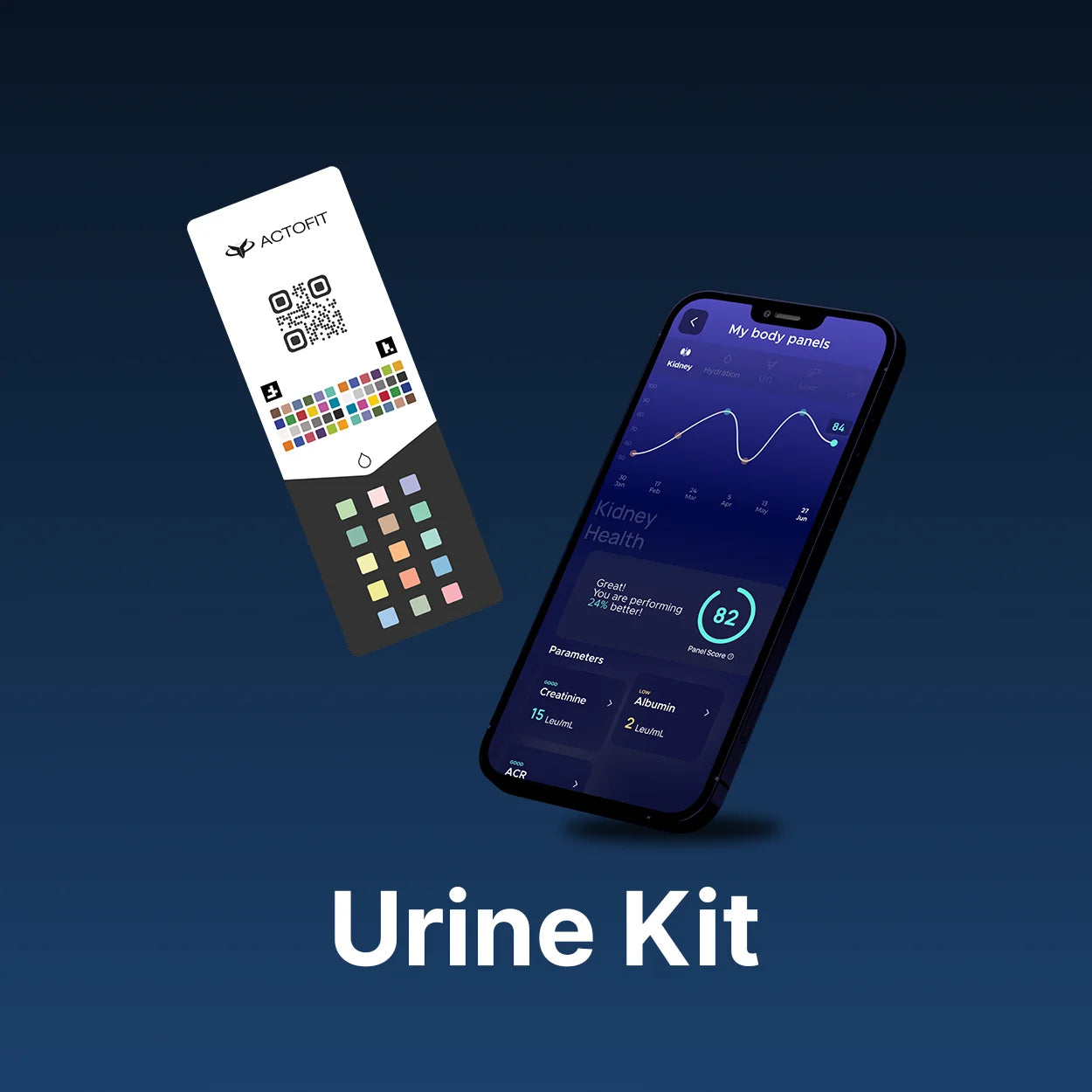 Live Wellness Insights for a Harmonious Lifestyle
Understand How Foods Affect Your Well-Being with Continuous Glucose Monitoring from Actofit
Seamless Health Support on Your Wrist
Seamless Connectivity, Comprehensive Health Tracking, and Guided Workouts: The Actofit Ultra Smart Watch
Get an Exact Body Analysis
Discover comprehensive knowledge about your body's makeup, encompassing crucial metrics such as body fat percentage and muscle mass, empowering you to make informed decisions to optimize your overall well-being.
Effortlessly Track Hydration Levels and Overall Health with the Actofit Urine Test Kit
Effortlessly track your hydration levels and overall health status with this kit, guaranteeing that you remain attuned to your body's necessities.

Chronic Condition Management Plan
The chronic condition management revolutionary program, featuring continuous glucose monitoring, menstrual cycle tracking, personalized nutrition, and expert support for comprehensive wellness and improved well-being.
Gift the joy of wellness to your dear ones!
TESTIMONIALS
What Others Are Saying About Us
Doctor's Choice
As someone in healthcare, Actofit's Combo Box is a game-changer. It's not just about information; it gives practical advice. Recommending it to my patients is a no-brainer. It's a powerful tool for actively managing chronic conditions.
Beyond Expectations
The Ultra Smart Watch went beyond what I expected! It's not just a watch; it's like a health expert on my wrist. Actofit's combo box is an all-in-one deal, fitting smoothly into my life. A fantastic investment for anyone serious about taking care of chronic conditions.
Life-Changing Insights
The Smart Scale Home has made a big difference for me. It's not just a scale; it's a health buddy. The detailed body composition insights help me make smart decisions. Actofit's Chronic Condition Management Combo Box is my partner in this journey!
Holistic Health Monitoring
Actofit's Urine Kit is a true revolutionary solution! Monitoring your overall health and ensuring proper hydration has never been this straightforward. The Actofit Health Combo Box surpasses expectations, serving as my essential toolkit for holistic health management.
Precision in Progress
Actofit's Smart Scale Home is like my health sidekick. It gives me accurate info for my health trip. Keeping an eye on progress isn't just about numbers; it's about knowing my body. This combo box is my reliable partner, helping me manage my chronic conditions.
Tailored Transformation
The Health Plan for Managing Long-Term Conditions is my guide to staying healthy. It gives me personalized advice and simple diet tips, like having a health coach. Actofit gets what I need, making the journey to managing long-term conditions easier. I highly recommend it!
Connected Wellness
The Ultra Smart Watch is like my health buddy! It tracks everything from my heartbeat to how I sleep, helping me stay in tune with my well-being. Actofit's Combo Box smoothly blends technology into my health routine. It's a must for anyone who's serious about handling long-term health issues.
Fitness Instructor's Companion
I've come across lots of fitness gadgets, but Actofit's Combo Box really catches my eye. The Smart Scale and Ultra Smart Watch are just what my clients need. The Chronic Condition Management Plan brings a whole new aspect. It's my top recommendation for a complete health approach.
Empowering Lifestyle Changes
Actofit's plan for managing chronic conditions is a real game-changer. It's not a one-size-fits-all approach; it's personalized just for me. The diet tips and lifestyle changes have given me the power to make positive improvements. This combo box is like my sidekick in transforming my health.
A Lifesaver for Chronic Conditions!
Actofit's special plan for chronic conditions really made a big difference for me! It's like having a personal guide to help me with easy diet tips and lifestyle changes. I feel so much better and more in control now. This isn't just a plan; it's become a trusted friend on my health journey. If you're dealing with a chronic condition, I highly recommend giving this personalized solution a try.